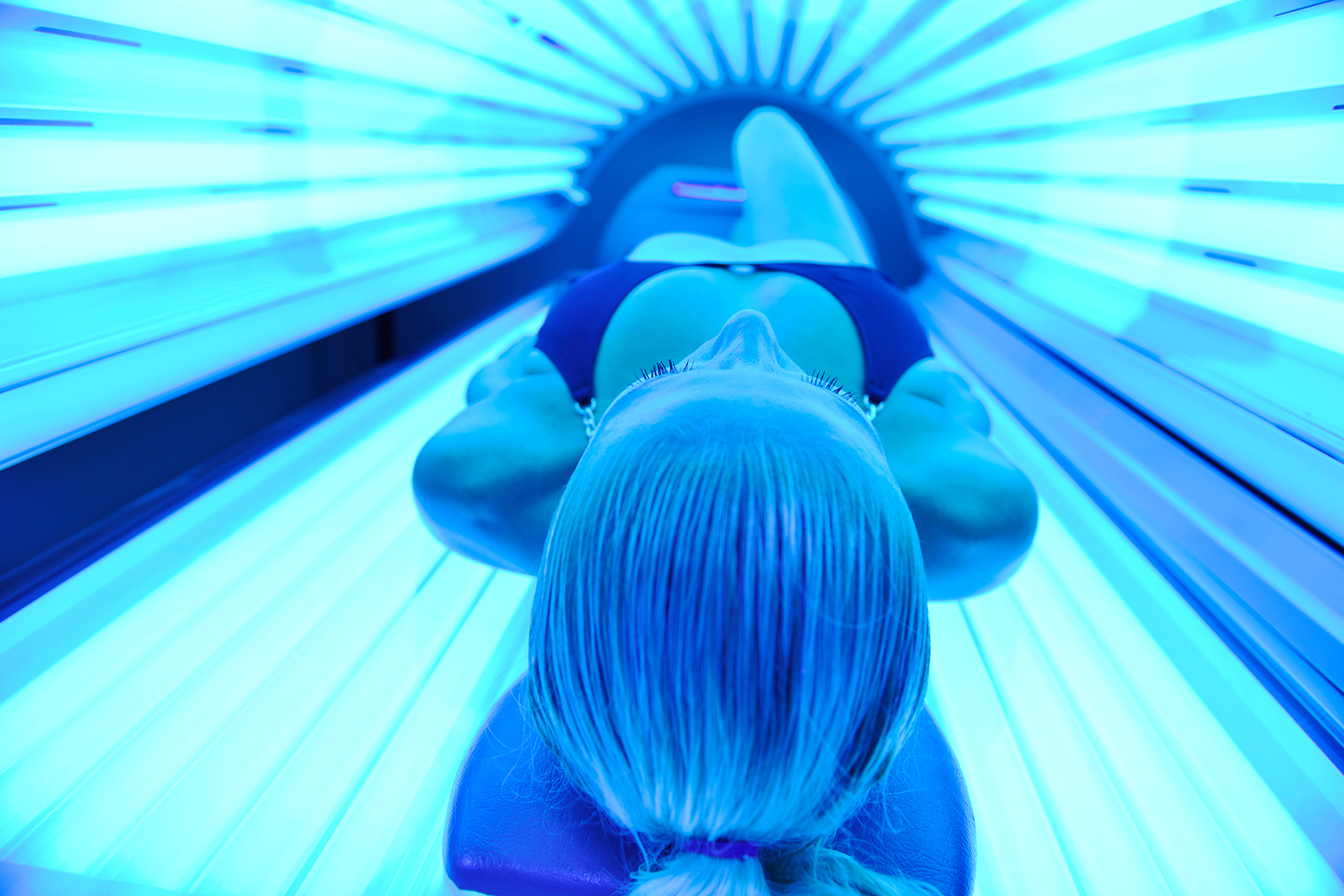 Tanning Beds for Beginners
If you've never been to a tanning salon before, you might not know what to expect. Here's what you need to know before you experience your first time in a tanning bed and get a gorgeous all-over tan.
Before You Go
First, you may need to make a reservation for tanning and consultation. The easiest way to do this is by calling ahead. The staff at the tanning salon is there to help you and will be able to answer all of your questions. Don't be afraid to ask them about tanning times, what the beds are like, safety precautions, and more. They want you to feel comfortable and at ease with the tanning process.
The day before your tanning appointment, shave and exfoliate to the degree that you feel comfortable. You will have a more even, long-lasting tan if you exfoliate in advance. If you don't normally shave, then don't worry about that step, but exfoliation is definitely a good idea.
You should also moisturize before your appointment and skip any products like astringents that contain alcohol. This will dry the skin and make it more difficult to tan because dry skin tends to reflect the light in UV tanning beds.
The Day Of Your Appointment
When you arrive for your first appointment, you will have a consultation with a tanning professional to go over how long your session will last and how to tan safely, including showing you how to use eye protection. The amount of time you will spend in the tanning bed is based on your skin tone.
During Your Tanning Session
Your tanning session won't take very long; you won't spend more than ten minutes in the tanning bed. What you wear in the tanning bed is up to you – except for eye protection. You must use tanning goggles to protect your eyes from the intense UV rays.
Tanning Machines
Today's tanning beds and tanning machines are high-tech and designed with your comfort and ease in mind. At Soleil Tampa, we offer three great options for first-time or seasoned tanners: The Suncapsule Vitesse, the Sungate, the ONYX and the KBL.
The Suncapsule Vitesse is a stand-up tanning machine. You will be perfectly tanned from head to toe, no matter what your skin tone is. The maximum time spent in the Suncapsule Vitesse is only seven minutes per session.
The Sungate produces quick results that are intense and long-lasting, and it has plenty of room for you to spread out and get comfortable. The maximum time spent in the Sungate is ten minutes per session.
The ONYX is a salon favorite. This is a high-performance bed that gives better same-day color. This bed is equipped with more bulbs compared to the other lay-down beds. Stronger facial tanners and powerful fans will give you that sunkissed look in a cool and comfortable tanning session.
The KBL tanning system is our most spa-like experience, featuring aromatherapy and Bluetooth connectivity so that you can listen to your favorite music or podcast while you tan. The maximum time spent in the KBL system is ten minutes per session.
The Tanning Experience
Most people really enjoy the tanning experience. They often find it to be very relaxing – even meditative. You will leave feeling refreshed and energized – and of course, looking great. Your tan will take a few hours to a day to fully develop into that gorgeous, sun-kissed look.